IMPORTANT!
OUR STUDIO IS CURRENTLY CLOSED.
(APART FROM TATTOO APPOINTMENTS)
PLEASE READ BELOW FOR MORE INFORMATION.

PIERCINGS
UNFORTUNATELY WE ARE NOT TAKING ANY PIERCING APPOINTMENTS FOR THE FORSEEABLE FUTURE.
KEEP AN EYE ON OUR FACEBOOK AND INSTAGRAM ACCOUNTS FOR WHEN WE'LL BE BACK TO NORMAL.
IF YOU'RE IN NEED OF ANY BODY JEWELLERY, WE SELL OUR BASIC RANGE ONLINE AT WWW.THEFREAKSHOWTATTOOS.CO.UK/STORE
​
IF YOU NEED TO CHAT WITH ONE OF OUR PIERCERS ABOUT ANY CHECK-UPS, OR IF YOU'RE WORRIED ABOUT HOW ONE OF YOUR PIERCINGS IS HEALING ETC. PLEASE SEND US A MESSAGE ON OUR FACEBOOK PAGE, BUT PLEASE UNDERSTAND THAT AS OUR STAFF TCHNICALLY AREN'T WORKING RIGHT NOW, IT MAY TAKE A WHILE FOR ANY REPLIES. THANK YOU FOR UNDERSTANDING.
​
TATTOOS
TATTOOS WILL CURRENTLY BE BY APPOINTMENT ONLY, SO PLEASE GET IN CONTACT WITH OUR SHOP PAGE, OR YOUR ARTIST DIRECTLY ON FACEBOOK/INSTAGRAM TO MAKE OR CONFIRM A BOOKING.
IF YOU ARE BOOKED IN FOR A TATTOO, WE ASK THAT YOU DON'T BRING ANY FRIENDS/RELATIVES WITH YOU TO ANY TATTOO APPOINTMENTS.
​
​
​
​
​
​
​
​
PLEASE UNDERSTAND THAT THIS IS A VERY DIFFICULT TIME FOR ALL OF US AND WE ALL NEED TO WORK TOGETHER TO STAY SAFE.
​
THANK YOU FOR YOUR UNDERSTANDING, FROM EVERYONE HERE
AT THE FREAKSHOW TEAM.
​
IF YOU HAVE ANY QUERIES, PLEASE REACH OUT TO US ON OUR FACEBOOK PAGE OR EMAIL ETC.
(PLEASE UNDERSTAND THAT WHILE OUR PHONELINE IS TECHNICALLY OPEN, THERE MAY NOT ALWAYS BE A MEMBER OF STAFF ON THE PREMESIS TO ASSIST YOU, SO FACEBOOK OR EMAIL WILL BE THE BEST WAYS TO GET IN CONTACT WITH US)
​
​
TO CLARIFY: OUR RECEPTION AREA IS CLOSED. ALL THE OPENING TIMES ETC. BELOW ON OUR WEBSITE ARE FOR WHEN WE EVENTUALLY RE-OPEN AS NORMAL. WE ARE CURRENLY ONLY OPEN FOR CONFIRMED TATTOO APPOINTMENTS.

WELCOME TO
THE FREAKSHOW
TATTOO & PIERCING STUDIO
MONDAY
TATTOOS: 10AM - 5PM
PIERCINGS: 10AM - 5PM
​
WEDNESDAY
TATTOOS: 10AM - 5PM
PIERCINGS: 10AM - 5PM
​
FRIDAY
TATTOOS: 10AM - 5PM
PIERCINGS: 10AM - 6PM
TUESDAY
TATTOOS: 10AM - 5PM
PIERCINGS: 10AM - 5PM
THURSDAY
TATTOOS: 10AM - 5PM
PIERCINGS: 10AM - 6PM
SATURDAY
TATTOOS: 10AM - 5PM
PIERCINGS: 10AM - 6PM
SUNDAY
WE ARE TECHNICALLY CLOSED ON SUNDAYS, BUT SUNDAY TATTOO APPOINTMENTS ARE AVAILABLE UPON REQUEST FROM YOUR ARTIST. EVENING TATTOO APPOINTMENTS ARE ALSO AVAILABLE UPON REQUEST FROM YOUR ARTIST.
The Freakshow is located in Newbury, Berkshire, England.
​
​
Here at The Freakshow, we provide a warm and friendly space for all of our customers. We are a fully licensed studio that allows each customer the opportunity to collaborate with one of our five artists to make each piece as personal and original as possible. Each of our five artists specialises in a different style, so we work with each client to advise the best suited artist for your design.
​
​
We also have a full time piercer at the studio that is available 6 days a week for piercing/jewellery changes/advice to anyone thinking of undergoing any form of body modification. Our piercer works with multiple premium jewellery brands that we have in-store including Implant Grade Titanium and real Gold.
​
As well as Tattoos and Piercings, we also offer a tattoo laser removal service in the studio for anyone aiming to remove/fade a tattoo for a cover-up.
​
​
We also offer Semi-Permanant Make-up solutions such as semi-permanent eyebrows and lip liner.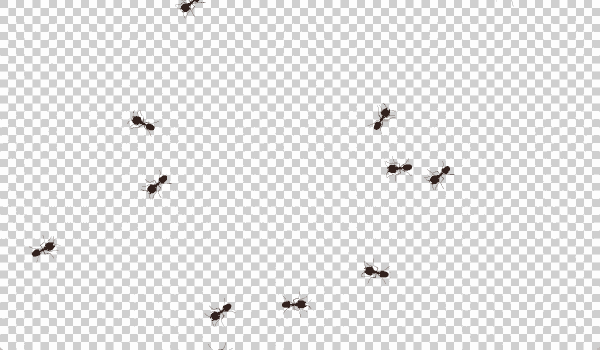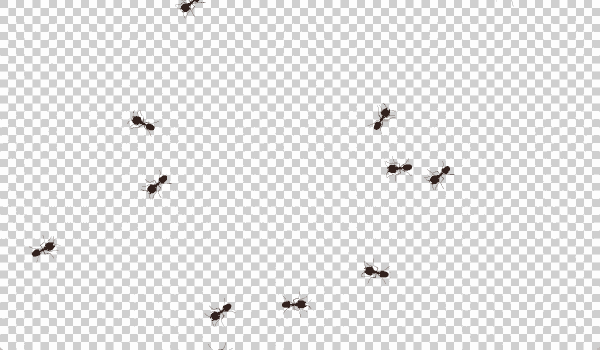 GALLERY
Below is a stream of images from our Instagram.
We offer a walk in service Monday - Thursday but it's always best to book, to secure an appointment slot.
​
Fridays and Saturdays get very busy so they work on a booking basis. Some walk in slots will be available, but depends on her schedule for the day.
​
Walk in times are subject to change. Unless a secure booking has been confirmed with a member of staff, please call before hand to check availability.
Our piercer, Lauren is available the following hours:
​
Monday: 10AM - 5PM
​
Tuesday: 10AM - 5PM
​
Wednesday: 10AM - 5PM
​
Thursday: 10AM - 6PM
(5pm-6pm are bookings only)
​
Friday: 10AM - 6PM
(5pm-6pm are bookings only)
bookings are advised on fridays, as this is one of our busiest days.
​
Saturday: 10AM - 6PM
(5pm-6pm are bookings only)
bookings are advised on saturdays, as this is one of our busiest days.
​
Sunday: we are now closed on sundays
For all of our Piercing Information click here.
For all piercing prices click here.
For piercing age restrictions click here.
​
DUE TO OUR INSURANCE POLICIES, PHOTO ID IS REQUIRED FOR ALL PIERCINGS.
If you are consenting on the behalf of your child, we will need ID for both you and your child.
ID needs to be a passport, DVLA or birth certificate in certain cases.
We do not accept photos on your phone of your ID. We need to see it in person and take a photocopy for our own records.
If you forget to bring your ID, we unfortunately won't be able to pursue with your piercing.
​
For any further piercing enquiries, please call 01635 226168.
LASER TATTOO REMOVAL
Laser Tattoo Removal is another service that we offer here at The Freakshow. Whether it's full removal, or wanting to fade a dark tattoo in order to get a cover-up, we've got you covered. If you're interested in the process/prices of this treatment, click here for all the information you need to know.
​
​
Click here if you'd like to book in for a consultation/test patch!
As well as Tattoos, Piercings and Laser Removal, we also offer the following permanent make up solutions:
- Micro-bladed eyebrows
- Powder Brows
- Lash Lifts
- Lip Liner
These are done by appointment only and we mainly offer these services on Sundays.
​
SHOP OPENING HOURS
Monday: 10:00 - 17:00
Tuesday: 10:00 - 17:00
Wednesday: 10:00 - 17:00
Thursday: 10:00 - 18:00
Friday: 10:00 - 18:00
Saturday: 10:00 - 18:00
Sunday: CLOSED